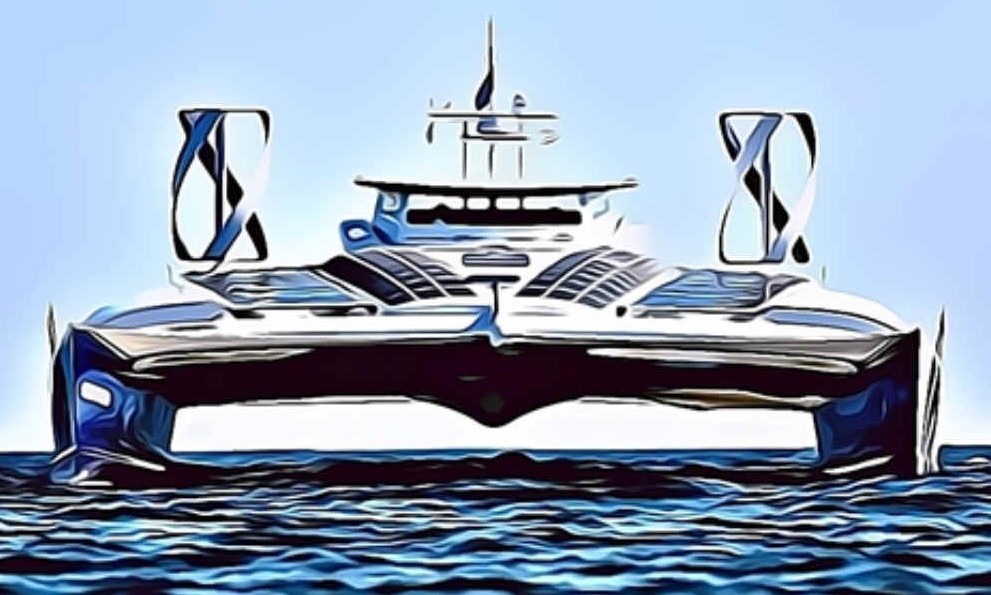 The Sunriser is a medium speed, solar and wind powered catamaran, featuring a small battery store, allied to an electrolyzer and compressor to convert water into hydrogen. The rules of the race are similar to and adapted from the famous trans Australia race, for some reason known as the World Solar Challenge, though only traversing one continent. In that terrestrial event, the competitors are allowed to charge their batteries when not racing. As hydrogen was becoming more popular as a fuel for shipping, competitors were allowed to manufacture hydrogen onboard while their water-horses were anchored or in port.
The 'Sunriser' is a large solar powered catamaran featuring twin vertical axis wind turbines (VAWTS) at the rear of the boat. Her decks and helm are covered with solar panels. She has substantial twin hulls of a more conventional sailing boat design. She has onboard high pressure hydrogen tanks (350bar) to store energy, for conversion to electricity via a fuel cell stack. Sunlight is converted to hydrogen via an electrolyzer.
She is modeled on the Energy Observer, a converted ocean racing yacht, but very much more developed for the WZCC round the world race, to include significantly more hydrogen storage potential, and more efficient solar panels. She is ZEWT classified.
Sunriser is an Australian entry by a team who'd advised on the Solar Sailor concept many years previously. She has a French captain: Jean Bardot.
'Sunriser,' is a solar and wind powered catamaran. One of the Six-Pack round the world competitors for the World Zero Carbon Challenge. The blueprints for her hull came from the famous Energy Observer, though much modified to make the catamaran competitive.
ENTRANT

DESCRIPTION

CAPTAIN

Solar/Wind powered trimaran

John Storm

Solar powered trimaran

Abdullah Amir

Solar powered trimaran

Lars

Johansson

Solar/Wind powered catamaran

Ben Jackman

Solar/Wind trimaran

Sarah-Louise Jones

Solar/Wind powered catamaran

Jean Bardot

-

-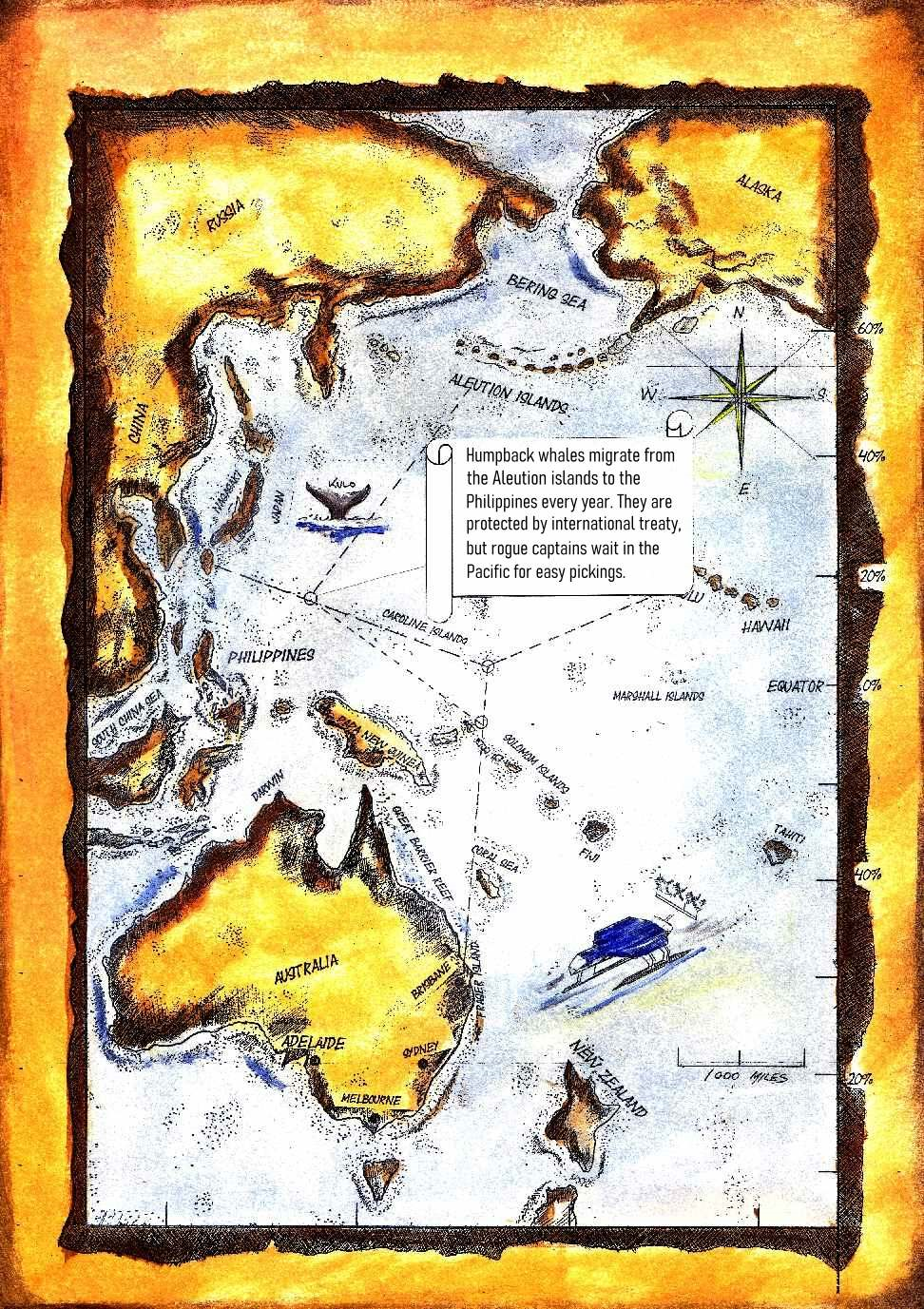 Please use our A-Z INDEX to navigate this site