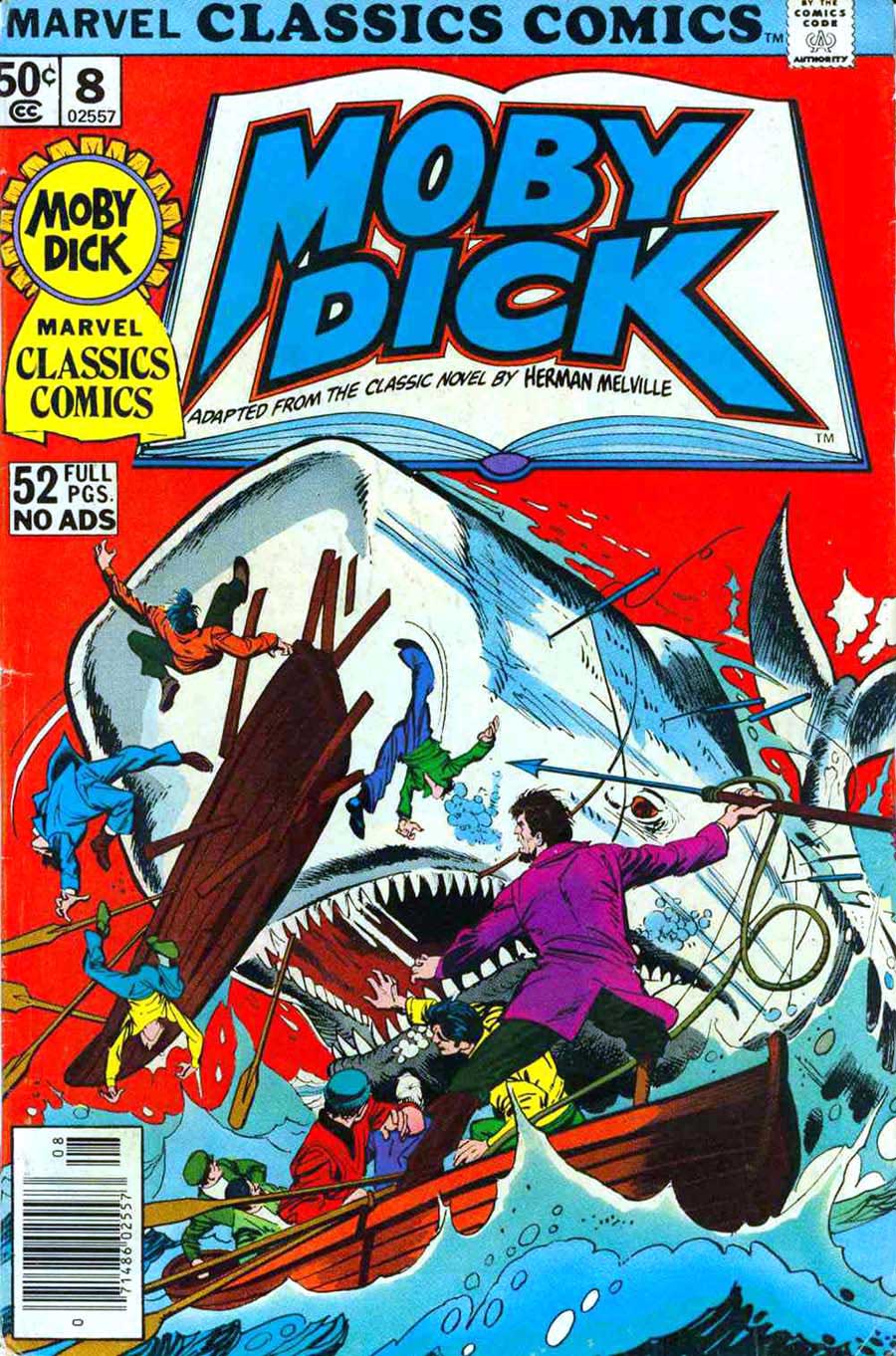 The illustrated adaptation of Herman Melville's 'Moby Dick,' by Marvel comics.
Marvel adapted Herman Melville's classic tale of a giant albino whale, Moby Dick with their particular style of illustration.
Marvel Illustrated: Moby Dick (2007) #1
Published: February 06, 2008
Writer: Roy Thomas
Cover Artist: John Watson
Parental Advisory...$2.99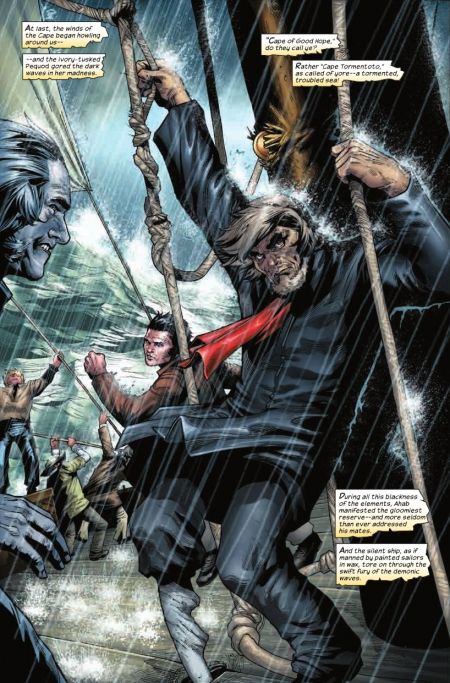 Melville's seafaring masterpiece is brought to stirring life in the pages of the Marvel Illustrated line. Young sailor Ishmael signs onto the whaling ship, Pequod. Soon, he comes to question his judgment as the vessel sets sail and he meets the strange crew sailing with him. Strangest of all is the mysterious Captain Ahab, whose obsession with the great white whale who once bit off his leg may lead them all to a watery doom. It's been called The Great American Novel. And they weren't kidding.
Moby-Dick was based on the sinking of the Essex in 1820 and another real whale that sank around 20 ships (1838), called Mocha-Dick.
Marvel illustrated Moby-Dick in a series, then gave Deadpool a shot. Even Disney comics had a go - each appealing to a different age group, but all based on the Herman Melville classic. Kulo-Luna is also based on the fact that a large enough whale can sink a small ship, given the impetus. The difference is, that Kulo-Luna is set in the future, and is an original tale based around climate and plastic issues.
....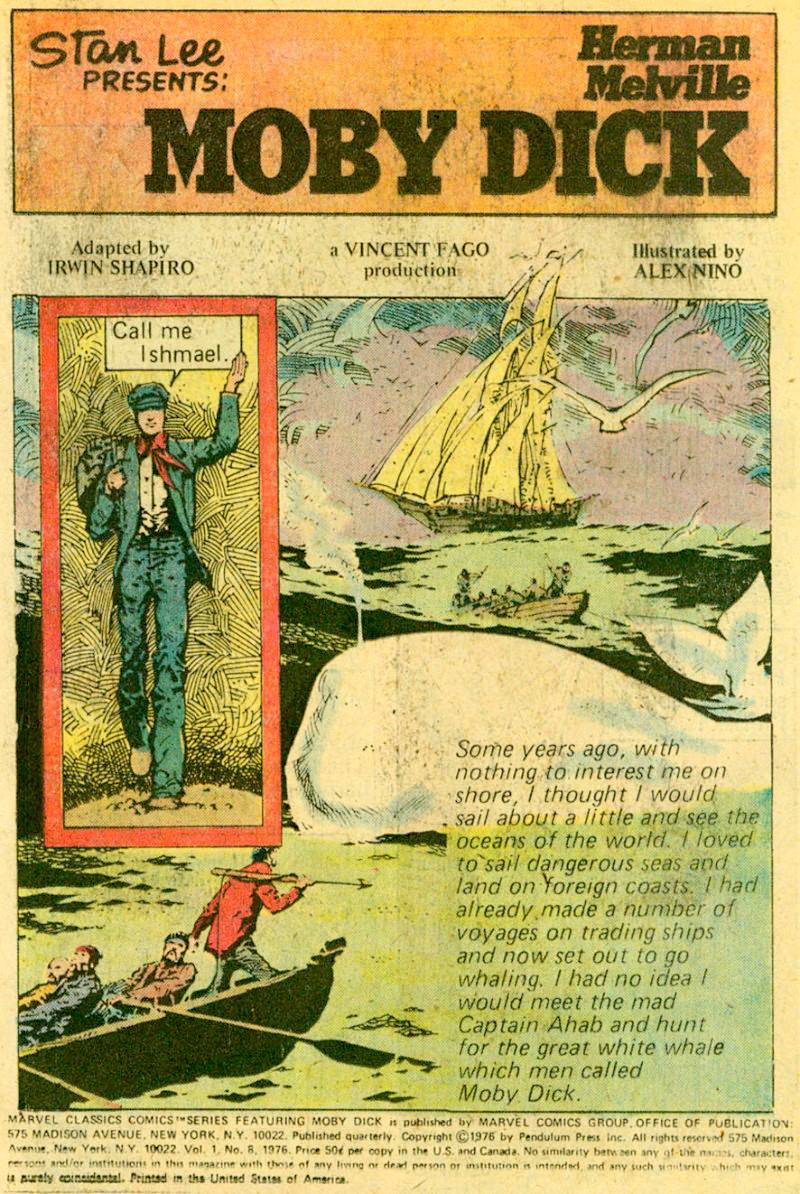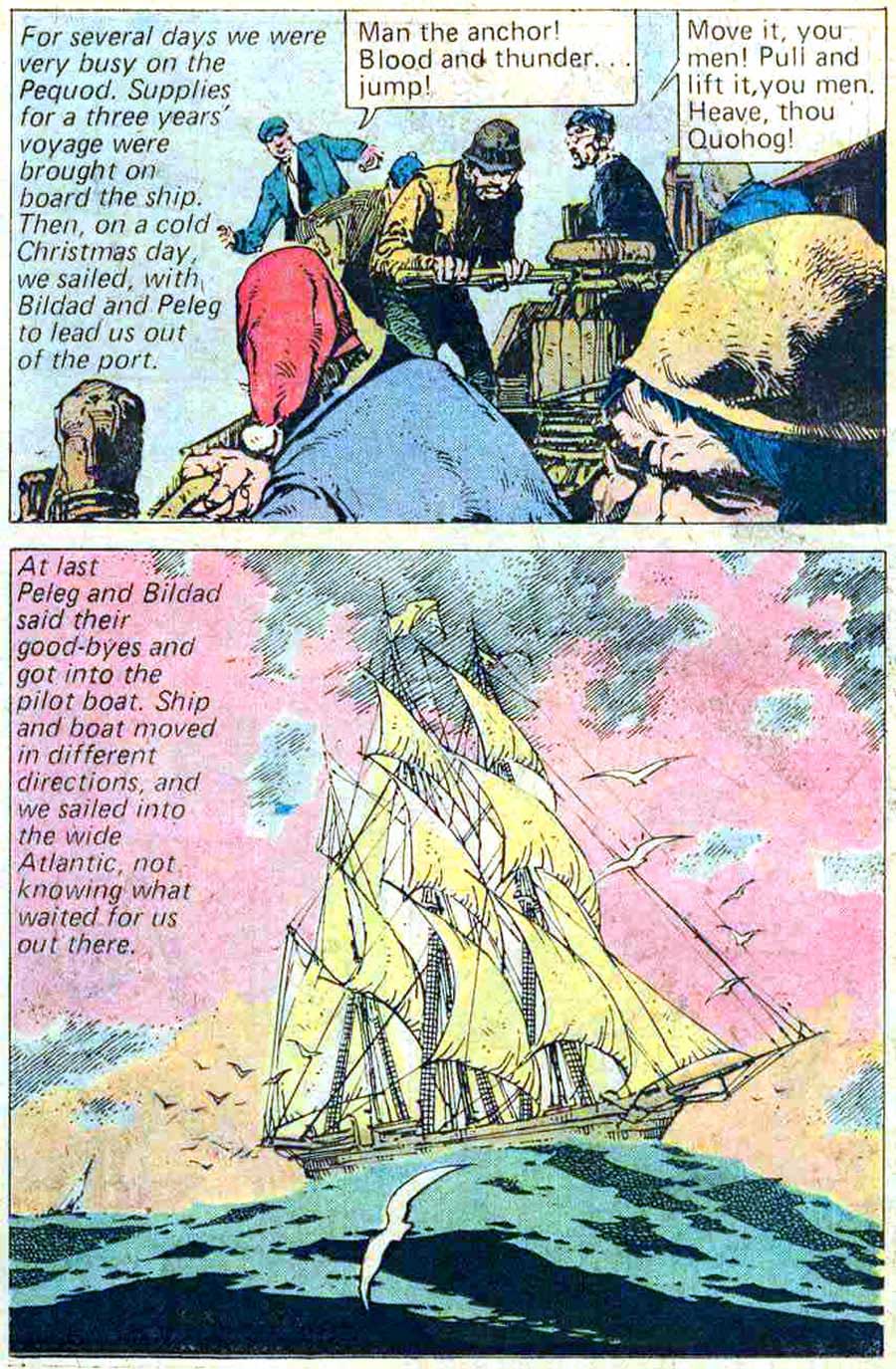 ....
Please use our A-Z INDEX to navigate this site