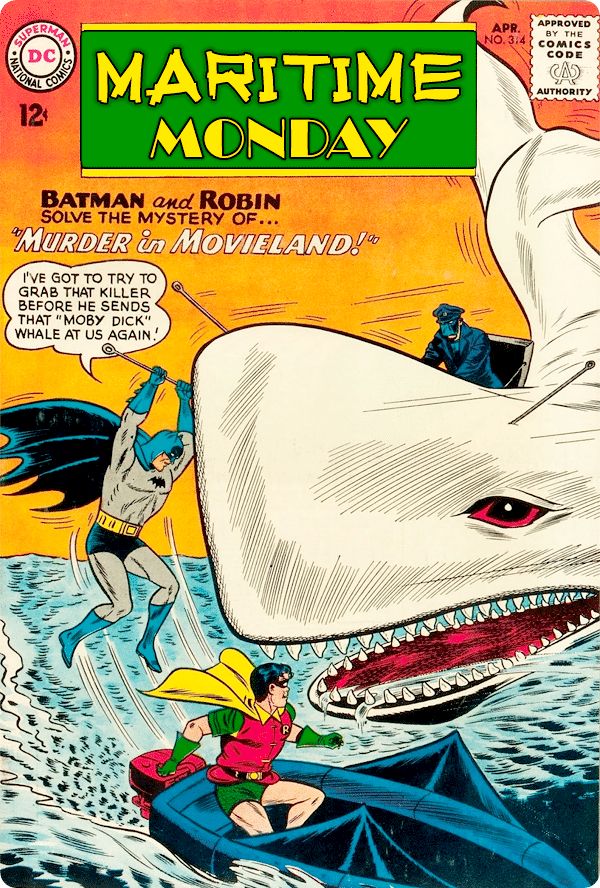 The illustrated adaptation of Herman Melville's 'Moby Dick,' by DC comics features a boat styled on the giant white whale.
DC adapted the classic tale of a giant albino whale, Moby Dick with their particular style of illustration for a Batman and Robin adventure, where their adversary is a villain who has built a large motorised vessel based on Moby Dick the whale. Herman Melville's seafaring masterpiece is brought to stirring life again in this unusual adaptation.
The issue: # 314 Detective Comics Issue # 314's cover image as April 1963. The cover price was $0.12 cents and the current value based on historical values is estimated at $190.00. This edition had 36 pages.
Moby-Dick was based on the sinking of the Essex in 1820 and another real whale that sank around 20 ships (1838), called Mocha-Dick.
Marvel illustrated Moby-Dick in a series, then gave Deadpool a shot. Even Disney comics had a go - each appealing to a different age group, but all based on the Herman Melville classic. Kulo-Luna is also based on the fact that a large enough whale can sink a small ship, given the impetus. The difference is, that Kulo-Luna is set in the future, and is an original tale based around climate and plastic issues.
....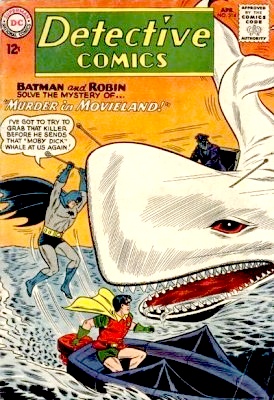 ....
Please use our A-Z INDEX to navigate this site